Alphabet Junction Childcare – Toddler Program
For Children from 19 Months – 2 Years Old
Curriculum
Nationally Accredited Curriculum
Safe, Clean, Nurturing & Educational Environment With Lots of TLC
Daily Lesson Plans & "Theme Of The Week"
Music and Movement
Intellectual Activities
Emotional Activities
Physical Activities
Social Development
Art Activities
Sensory Activities
Dramatic Play
Reading/Literature
Outdoor/Indoor Large Movement Playtime
Fun, Educational Circle & Group Times
Potty Training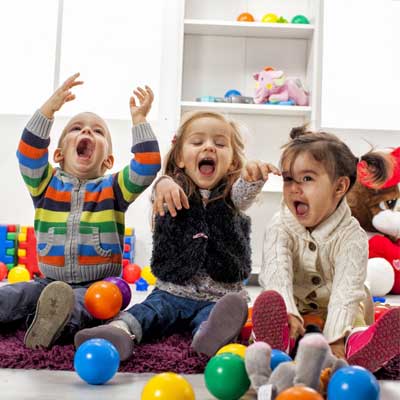 Our curriculum is accredited and Parent Aware approved!
Meals
Catered Lunch Served W/ Milk Included in Tuition
Morning & Afternoon Snack Served with Juice or H20
Breakfast Is Not Served. If Your Child Arrives Before 8:00AM; You Are Welcome To Send Breakfast. Such as Apples, Bananas, Granola or Cereal Bars, Yogurt, pop tarts etc…
Water Is Available Throughout The Day
Parent Responsibilities & Supplies
Diapers, Wipes & Sunscreen
Please Send Weather Appropriate Attire
Sign Your Child In And Out Daily
Clean Out Your Child's Locker & File Regularly
Update The Center With Changes To Your Child's File (Immunizations) And Parent Contact Information (Change Of Address, Phone Numbers)
Please Do Not Allow Your Child To Bring Toys From Home.